The JEM Plumbing, Inc. Crew
Meet JEM Plumbing
The JEM Plumbing, Inc. Crew
At JEM Plumbing, Inc. we put a high emphasis on training, continually educating and staying on top of current products to take our work to that next level. We take pride in our work and craftmanship of the Plumbing trade. Striving to put our customers first, we try to do the utmost to be there for you, in whatever your Plumbing situation might be.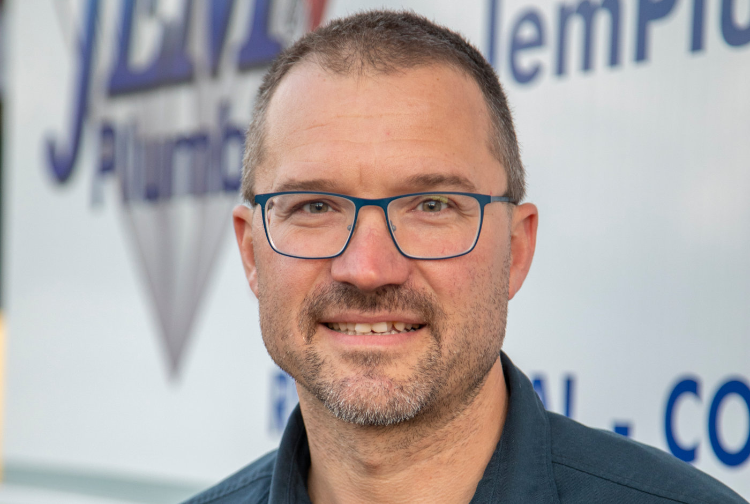 Jeremy Mantel: Owner/President
Jeremy combines his State Licensing and State Certifications with over 20 years of on the job experience in the Plumbing and Water Industry. Jeremy enjoys performing the work of many different trades with the life goal of mastering as many as he can. He enjoys overcoming the challenges of many construction obstacles and solving the different puzzles in the trades that come along the way.
Ohio Licensed Welder & Plumber #46971
Ohio Hydronic License
Former Ohio EPA Class A Water System Operator #CA-1106022-07
Former 2017 President of the Ohio Plumbing, Heating Cooling Contractors of the Akron/Canton Area
Former 2014 President of the Green Initiative BNI
Ohio Backflow License
Certified Navian Technician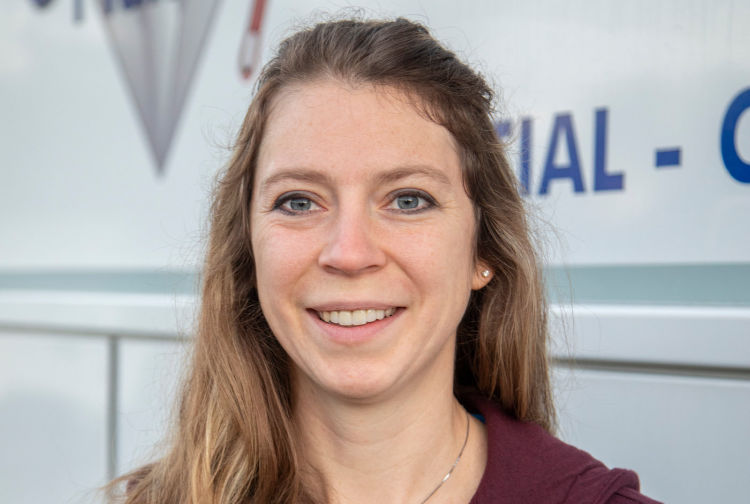 Heather Mantel: Vice President/Office Manager
Heather is Vice President & Office Manager at JEM Plumbing, Inc. and has worked alongside husband Jeremy, since the beginning and launch of JEM in 2013. Heather's first joy is spending time with her husband and boys. She loves camping & boating with the Family as well as sharing the stage with her sisters playing their own brand of Celtic Folk Rock Music. She is an avid musician and loves to sing, play her (sparkly) drum set, Bodhran, Piano or Violin. Heather loves meeting new people, and enjoys talking with customers, getting to know Supply Reps, fellow entrepreneurs and being a part of BNI and the Akron/Canton PHCC (Plumbing, Heating Cooling Contractors, Association).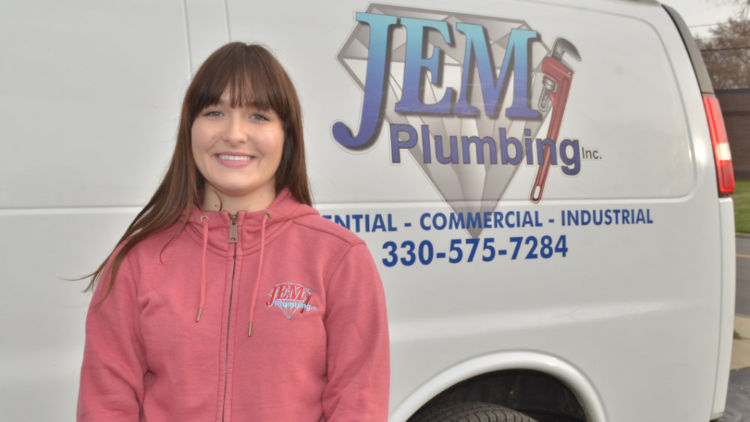 Kortni: Office Administrator
Kortni has been a part of the JEM Office & Shop daily operations since Highschool and is JEM's longest running Employee. She is also a fulltime student at NEOMED, completing her Pharmacy degree. Kortni enjoys being a part of the "out of the ordinary" jobs that come up and is always game to lend a hand, helping out wherever, whenever it's needed. She is engaged to Aaron with a Fall Wedding in the works. On the weekends, Kortni enjoys hanging out with friends and family.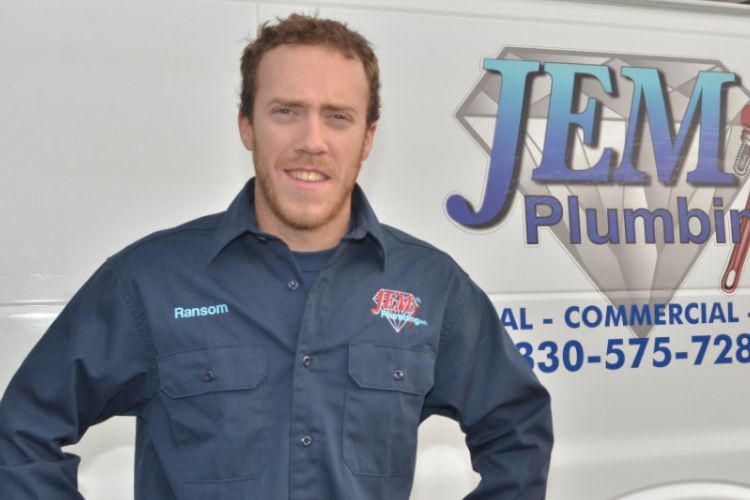 Ransom Justice: Project Technician/Equipment Operator
Ransom enjoys running and operating equipment at JEM and the constant variety of work to be done in the Plumbing Trade. In his spare time he enjoys four wheeling with his brothers, his cows, chickens and mini-farm. He commutes from the Ashland countryside where he lives with his wife Shelby and their three adorable little kids.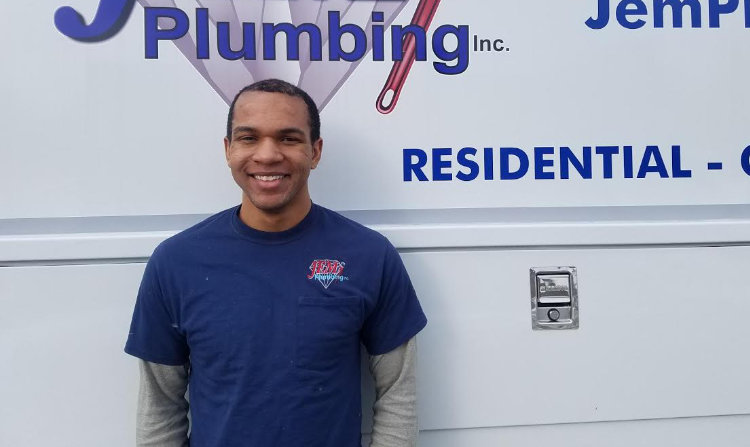 Ryan Kennedy: Service Technician
Ryan and his wife Aubreyelen live in the Akron Area. His Hobbies include reading, writing, hiking and sports. He likes to keep active physically and mentally. Ryan enjoys all the different jobs he experiences at JEM and expanding his increasing knowledge of the Plumbing Trade.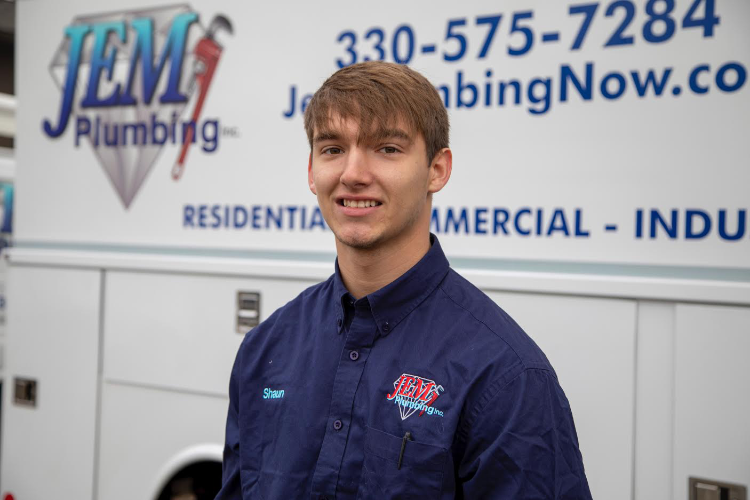 Shaun McMangial: Technician Assistant/Equipment Operator Apprentice
Shaun enjoys the excavation and equipment side of the JEM Plumbing work. He is actively digging into learning the Plumbing Trade and enjoys the constant variety of the different types of Plumbing work we do.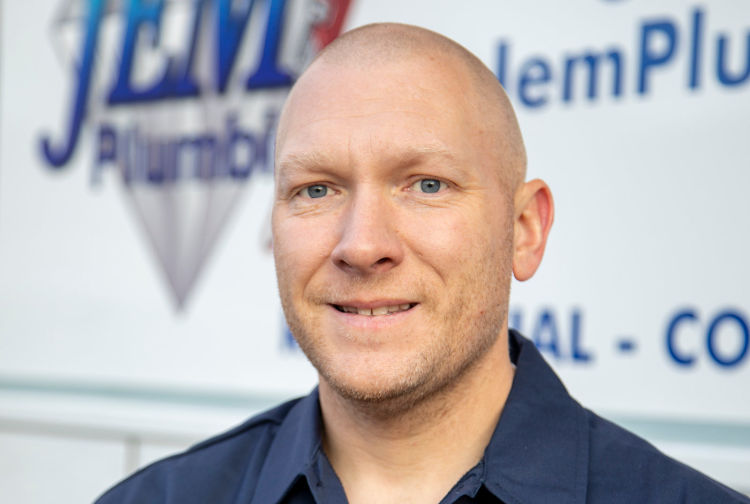 Steve Walker: Project Manager/Licensed Backflow Technician
Steve started his Plumbing career as a teenager working for his Uncle and has been expanding his knowledge of the Plumbing Trade ever since. Bringing over 21+ years of Plumbing experience to the JEM Team, he trains and Co-Manages the Crews with Jeremy as JEM's Project Manager. An avid outdoorsman, when not Plumbing, you will find him out Hunting or on the water, fishing with his daughters. He lives local with his wife Michelle and their three adorable, blonde, blue eyed little girls.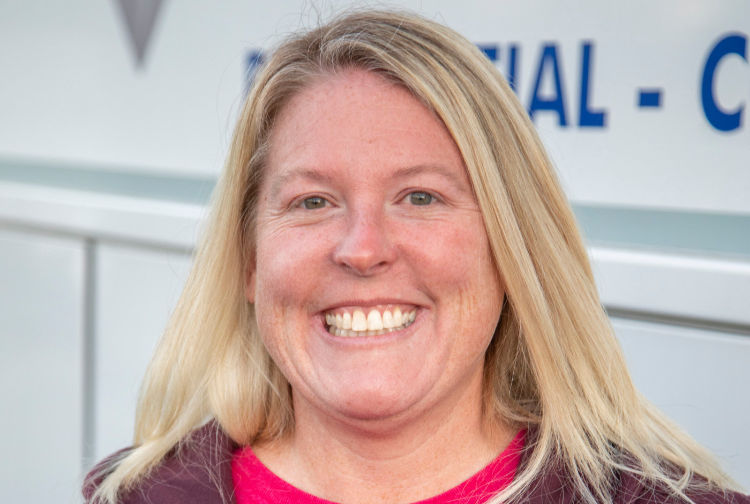 Angie Moriarty: Operations Manager/Scheduling
Angie handles Scheduling Jobs, sending the right Tech out to your place, staying on top of the ever- changing product prices, JEM Inventory and getting your Plumbing questions answered. Coming out of 15yrs of Management in the Food Industry, she is excited to have weekends again, to go vanning all over with her Husband Brian and their Van Club, the "Low life Truckers". Angie, Brian, and their son Ryker live in Louisville.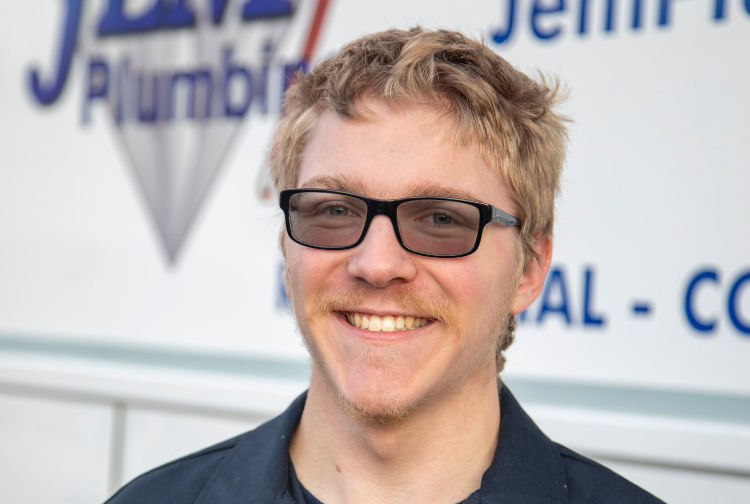 Joe Wulff: Service Technician
On the Service side of the Company, Joe is part of the JEM Service Technicians. With an ever-upbeat optimism in approaching your Plumbing Concerns, he enjoys problem solving and working though different Plumbing scenarios to resolve the issue. He is a graduate of Jackson High, enjoyed Marching Band and a longtime Boy Scout, now Eagle Scout. He lives in Jackson Twp with his Family.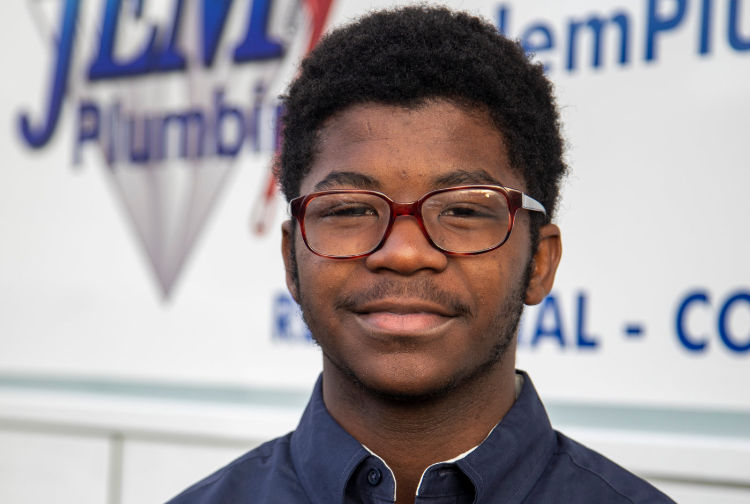 Phineas Killy: Technician Assistant
The youngest of the JEM Apprentice's, Phineas is one of six siblings and commutes from Brewster, navigating the buggies of Amish County, to and from work. He enjoys Basketball, woodworking and hanging out with his family and friends.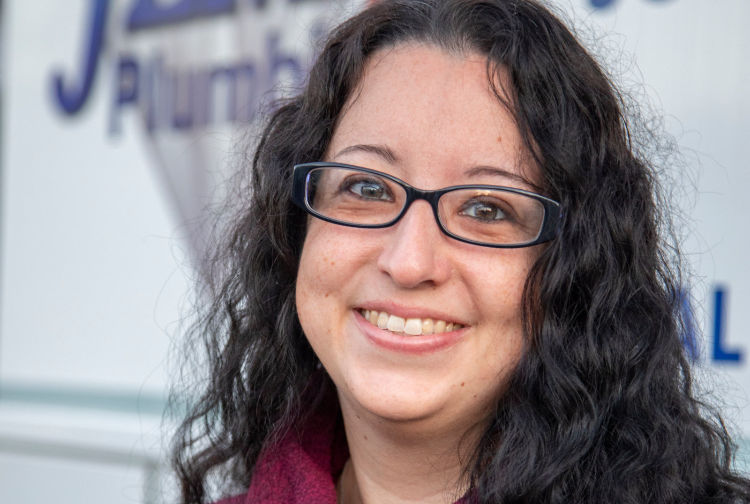 Ashley Conklin: Customer Service Representative/Dispatch
No longer Heather or Angie, Ashley is now usually your 1 st point of contact when you give JEM a ring, text or stop in. She has been taking on the phone and dispatch scheduling of our Service Technicians as well as ever expanding office duties. Former Mixologist, she is enjoying the change of pace to working days and the computer instead of a glass. She enjoys getting her weekends back to spend more time at their Leesville Lake Cabin with Joey and daughter Kaylee. She loves being in the great outdoors swimming, fishing and off-roading in the Jeep! She resides in Alliance with Joey & Kaylee.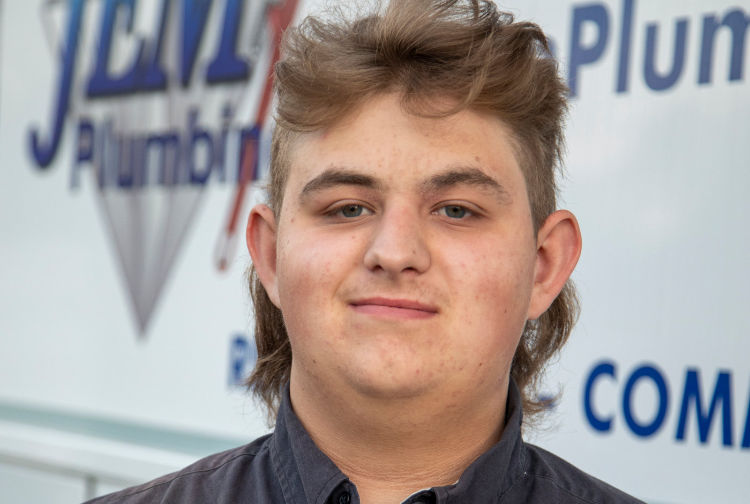 Ryker Moriarty: Laborer/Plumber Apprentice
Ryker graduated from Massillon High School where he completed their Construction Trade Program. He was eager to start at JEM Plumbing, Inc working primarily with our Excavation Team and began the process of learning the Plumbing Trade. With his free time, he enjoys modifying his Trucks and 4- wheelers. He loves going to car shows and currently lives in Massillon.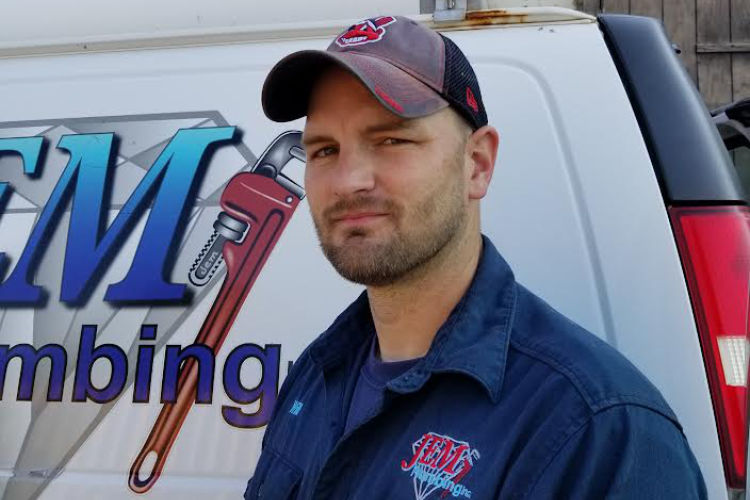 Will Collins: Project Technician
Local Green resident, Will comes to JEM from 10+ years as a Technician in the Cable world and has jumped into the hands-on Trade of Plumbing. In his free time, he loves spending time with his wife Cynthia and their sweet little boy and girl.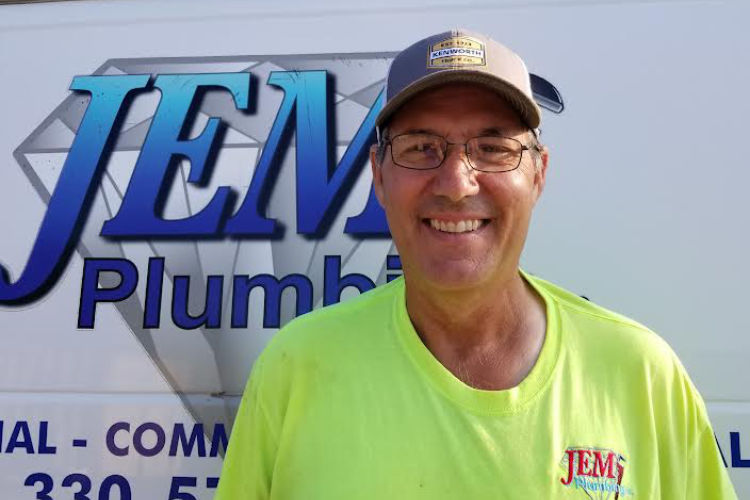 Stephen Condos: Equipment Operator & JEM Equipment Maintenance
Dubbed by the JEM Team as "Steve# 2", he brings years of experience in Excavating and Equipment. From Water line installs to large Project undergrounds he is our man in the machine. When back at the Shop he oversees the Maintenance of the Equipment and the JEM fleet. He is a proud Dad of now grown children and lives in Mogadore with his wife Beth.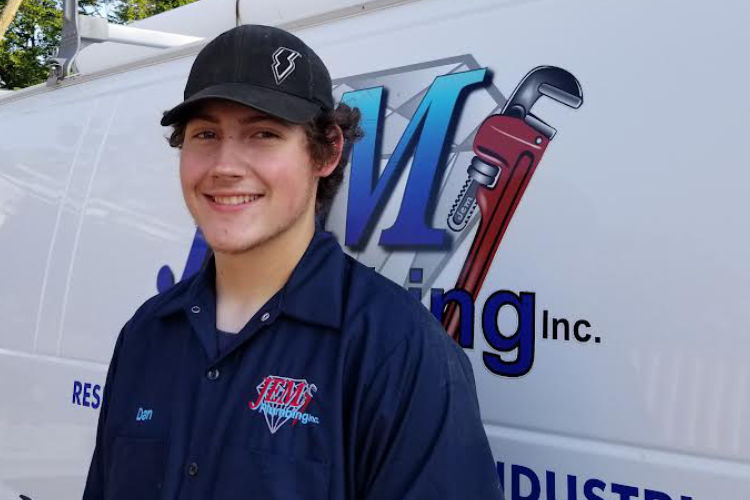 Daniel Rose: Laborer/Plumber Apprentice
From Massillon, Daniel graduated from Massillon High School the previous year. He has started into the work world with his hand at learning the Plumbing Trade. He brings welding skills to JEM and when not on a Jobsite with fellow Team members, he is working away at welding together the Custom shelving the highly stocked and organized, JEM Trucks are known for. Each Truck is laid out and custom designed by Owner Jeremy and Daniel has been working on the latest 3 that are being added to the fleet. In his free time, he enjoys working on vehicles with his buddies and hanging out with friends.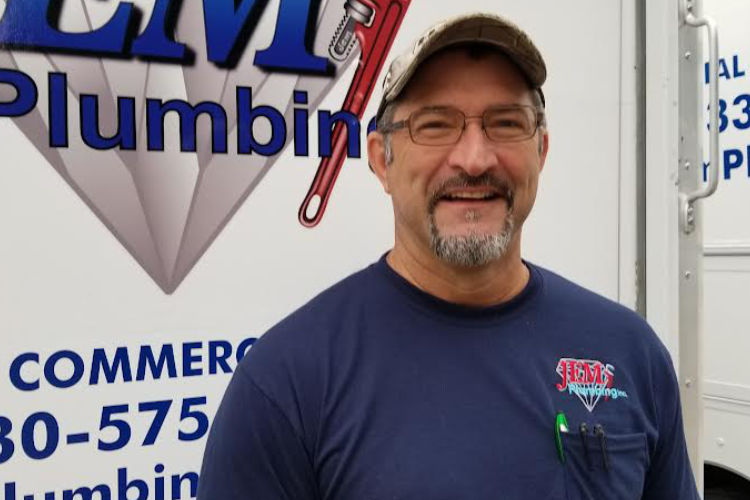 Robin Shrader: Project Technician/Safety Director
Newer to the JEM Plumbing, Inc Team, Robin brings a wide range of experience to the JEM. A background as a Mastercraft in the Steel Mill Industry to a Licensed RN, with much in between, he likes the day to day variety of JEM. He is a local New Franklin resident with his sweetheart Sylvia and kids.
-->